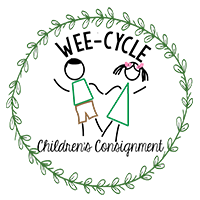 Shop
Our BACK TO SCHOOL & Fall/Winter Dates:
AUGUST 16-24, 2019
Friday, August 16 10:00-5:00
Saturday, August 17 10:00-4:00
Sunday, August 18 1:00-4:00
Monday, August 19 9:30-1:00
Friday, August 23 10:00-5:00 1/2 price
Saturday, August 24 9:00-1:00 1/2 price
Our location: 2447 Old 421 South, Boone, NC (located near Tractor Supply~ across from Humane Society! Do not use google maps... it will not get you to us!)
We accept cash, checks, and credit cards. Bring a shopping bag or basket to carry your items that you would like to purchase.
Strollers will not be permitted during busy times (especially on opening day). Check the sign at the door.
Would you like to shop early at our PRE-SALE? Consignors and Volunteers shop our Pre-Sale!
Are you a first time parent or grandparent? Fill out this New Parent Pre-Sale form for a one-time Pre-Sale pass that will be emailed to you!
Make sure you LIKE our Facebook Page to be the first to hear announcements and future sale dates! We will also add pictures daily!